Tym co to w sobote w srodku Londka zrobili zadyme, szczerze gratuluje dupy jak wiadra i mowie- jak Wam sie geje, Zydzi, nie podobaja to stad spierdalajcie! Jak najdalej stad i jnie wracajcie takze do spoko koko kraju!
Jedzcie sobie na jakies wyspy. Wprowadzcie tam swoje rzady. Bez kolorowych i skrzywionych i bez mozgow!
Internet szaleje i ciocia nie ma gdzie glowy schowac, ze wstydu za idiotow, ktorym w spoko koko kraju bylo zle. Tu jest zle- to gdzie im bedzie dobrze? Ja sie pytam?
Jednym z takich sa ci osobnicy. Lica maja tak gladkie i madre, ze az musza sie zastawiac szmatami, by im nic nie ubylo z intelygencji. By ta nie rozlala sie wokol!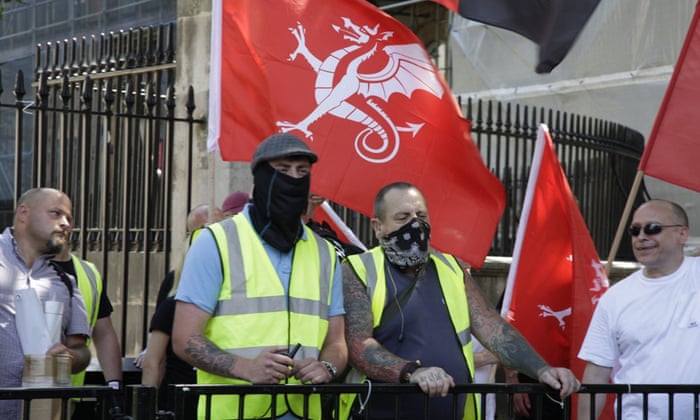 Polish Nazis !! .. how soon they forget what the Nazis did to Poland. What a bunch of assholes!!
http://www.theguardian.com/world/gallery/2015/jul/04/anti-fascist-counter-protest-in-london-in-pictures
A neo-Nazi demonstration in central London today was dwarfed by a counter-protest of Jewish and anti-fascist groups.
http://www.standard.co.uk/news/london/neonazi-protest-dwarfed-by-huge-counterdemonstration-in-central-london-10366026.html
Poland must dissociate itself from its Polish Nazi thugs openly parading London streets under their Polish insignia.